Welcome to DSATS
DSATS is a software development company with offices in India. We offer software solutions and digital transformation services to over 250 organisations in 18 countries globally.
Overview
We are a 55-member software development company based in Gurugram, India. We provide customised software solutions to clients in 18 countries, which include India, USA, New Zealand, Australia, Canada, UK, Germany, UAE, Japan, the Netherlands, South Korea, Singapore, France, Malaysia, and Thailand.
Goals
To be the first-choice technology solutions provider for our global customer base.
To deliver every project within our customers' time & budget requirements.
Delight every customer with our innovative & cutting-edge software solutions.
Leadership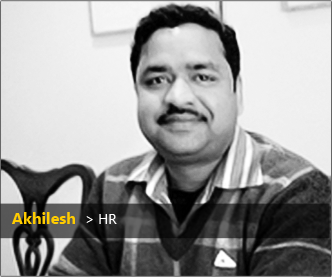 Akhilesh Kumar
With over 15 years of experience in the Technology Industry Akhilesh considers himself as a Veteran in the field of Hiring, Resource Management and Internal process optimization. His experience lies in management and retention of technology personnel and on ensuring a fun filled working environment
Aman Kumar
A decade of experience in Mobile, Web, PC and embedded testing he is always eager to break apart an application. His skills include excellent test methodology development and ensuring that an application can work properly in normal and stressed parameters. Aman is currently leading his team of testers and quality assurance engineers.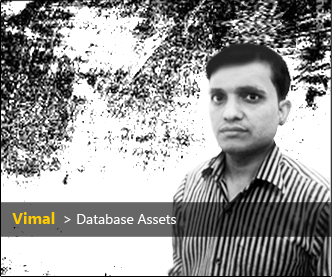 Vimal
Vimal has been working on Databases over the last 12 years and is proficient in all flavors of Databases that are out there. From embedded to high end server clusters he is able to manage them with ease. His skill sets include all web languages and a special focus on optimizing queries and content for mobile devices. Vimal is currently leading a team of Databases and Web Engineers.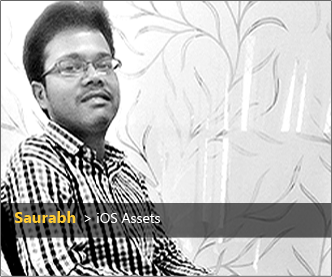 Saurabh
Saurabh has an extensive understanding of Objective C and iOS platforms. He can work on any flavor of iOS development, which spans from UI or port level debugging and command line interaction. He does not shy away from any iOS related challenge and is able to deliver and deploy a high end, low cost, effective solution. He currently leads the iOS effort along with a team.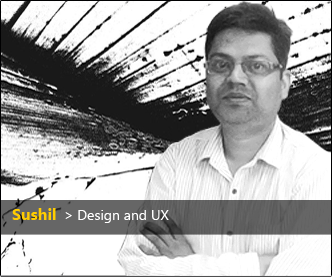 Sushil
With a creative identity Sushil sets out to dream, design and deploy design ideas on a canvas and does not rest till it is available on an actual device. He has worked on all design suites in the market for Mobile or PC devices. His expertise lies in analyzing the current design techniques meant for a target audience. He leads multiple teams for creativity and design.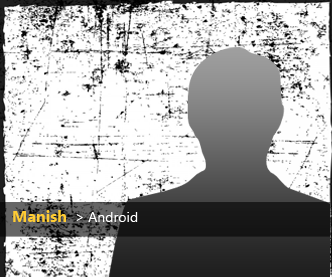 Manish
Manish has an excellent background in Java, J2Me and Android device. He is able to perform coding, documentation or architectural analysis on any programming language that is linked to Java. With over a decade of experience in Java derived languages there is not a single API in the Java Universe which he has not coded. He leads the Android and Java related teams.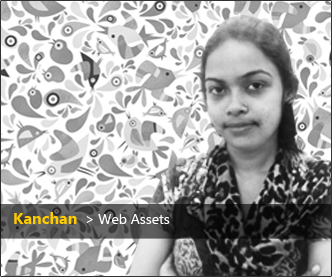 Kanchan
Kanchan is an expert in all web languages which ensure middleware development, website for mobile, database communication to run flawlessly. With experience of over 5 years she leads internal web assets and research for all web related development in any area of technology. He leads the Android and Java related teams.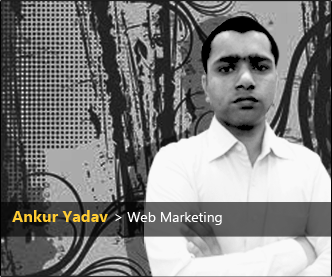 Ankur Yadav
Ankur works with all internal and external parties to market applications on the internet. His specialty is in working with websites, bloggers and new sites to market a product effectively and to the intended audience.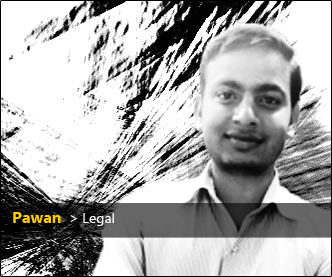 Pawan
Pawan excels at corporate, trademark and patent law for India, Western Europe and the USA. He manages all legal representation of the company on all aspects. With an eye for detail he ensures tight policy implementation across all facets of the company.
More Freedom, Less Software
Most businesses have to deal with a large amount of data on a daily basis. Hence, it is important for them to use software to manage all aspects of their business.
The purpose of a good software solution is to provide painless data acquisition and generate insightful reports quickly. The end result of the implementation of an appropriate software solution should be the accomplishment of tasks by users within a much lesser time frame, thu saving massive amounts of time.
In most cases, companies opt for off-the-shelf software solutions. As these solutions lack customization, users are forced to change their business processes to suit them. Sometimes this results in users being stuck in what we call a "Software Jailhouse."
On the other hand, when we deploy a customized software solution for your business, we make the extra effort to understand the nature of your business and emphasize on customizing roles, workflows, processes, and reports for you.
With our customized software development approach, you can rely on us to achieve more freedom, less software.
Software-Defined Businesses
Are you seeing more competitors every day?
Are you facing pricing pressures in your business?
Has there been a reduction in demand in your industry?
With so many new technologies coming in everyday, from SaaS to IoT, it is estimated that 90% of all businesses that exist today will be replaced by businesses with different revenue models.
So how do you remain competitive and grow your business in today's day & age?
The one-word answer to this question is "Innovation."
At DSATS, we believe in disrupting existing business practices and embracing innovation as a part of our lives. We believe in embracing the new every single day!
15 years of experience
Founded in 2007, we have been around for over a decade. In this span, our core team has grown organically from a team of 4 to 55 today. Unlike your next-door software startup, we have bootstrapped from Day 1 & have been profitable from our first year. However, the most important growth has been in our experience, our skill sets, and our agility. We have realized that we exist because of the significant value we add to our customers' businesses. We are proud to say that our long list of customers validates our existence!